Improve your Jiu-jitsu game with Private Classes!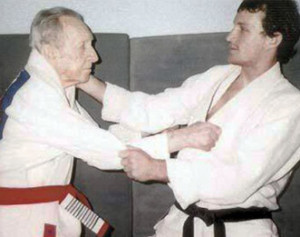 Are you having difficulty grasping certain technique or need to work on a certain aspect of your game?
Don`t worry and contact us (or your instructor directly) to schedule private classes.
Also, you don't have to give up all your free time to benefit from our programs so, in case class schedule conflicts with work hours, private lessons are an excellent alternative to speed up your learning process where you`ll get:
1-on-1 Instruction
All of the attention is focused on you without the distraction of a group class.
Technical Analysis
The instructor will analyze the way you perform techniques, point out any flaws and show you how to fix them.
Customized Techniques
You will learn setups, defenses and attacks designed to fit your body type and grappling style.
Brazilian Jiu-Jitsu is for everyone! Please visit our FAQ for more details!