Get fit and be more confident!
Click here and Schedule you FREE CLASS now!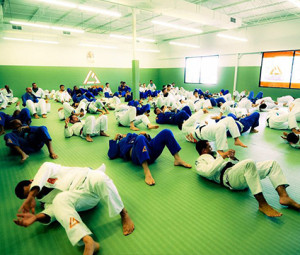 People start training martial arts for many different reasons: fitness, fun, self-defense, self-confidence, competition, or maybe just for a hobby!
Join us at Rilion Gracie Academy in Katy, TX and  learn authentic Brazilian Jiu-Jitsu.
Remember that by using leverage, balance and technique, a weaker individual can defend themselves against stronger opponents.
Focus on technique and physics rather than size and speed
Perfect for any person, any body shape, and any level of fitness. The first part of class consists of a quick warm-up, which includes stretching, core work, and movement drills.
Be confident in your self-defense ability
No need to use kicks and punches to keep yourself safe. After the warm-up, the instructor(s) will show the technique of the day (usually following a specific topic for the week), but in your first day, you will be put to the side to learn 2-3 basic techniques, different from what the rest of the class will be practicing.
Have a lot of fun along the way
No matter your reasons, our Fundamentals class is a great place to accomplish your goals. Men, women, children, families and friends find a home at Rilion Gracie Academy. For your first "rolling" session (which is the grappling equivalent to sparring) the instructor will typically pair you up with someone who is more experienced so that they can work with you and guide you through the process.
 Brazilian Jiu-Jitsu is for everyone! Please visit our FAQ for more details!