Rilion Gracie Academy: where the best of the best train to be even better!
Click here and Schedule you FREE CLASS now!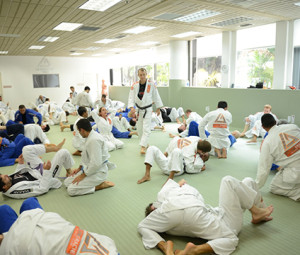 Are you looking to advance your training and understanding of Gracie BJJ?
If you already hold a rank in Gracie Brazilian Jiu-Jitsu, then come join us at our Advanced class, where you will find the best of the best to push you even further.
Competitors, athletes, and hobbyists are right at home at Rilion Gracie Academy – Katy, TX.
We teach all facets of Jiu-Jitsu including defense against stand up aggression and ground fighting.
Experience
Our team extensive experience can push you to break through your plateaus and accomplish your goals, so you will be learning how to deal with an individual from beginning (establishing base, closing the distance, taking the fight to the ground) to end (achieving a dominant position and submit your opponent).
Team Spirit
Everyone at Rilion Gracie Academy push one another to be stronger and more technical, along with winning medal after medal, if you are you looking to compete.
Competition is always completely optional. Our school has produced many local, national and international champions. However many of our clients simply enjoy the training and all its benefits without ever participating in any competition.
Brazilian Jiu-Jitsu is for everyone! Please visit our FAQ for more details!